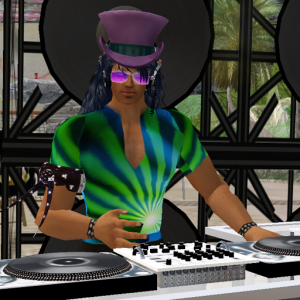 Join us on the Lane at 11:00 AM SLT, as DJ Moro Zane starts off the New Year right with a mellow set for waking up in the morning on this side of the pond or chilling out on the other.
Then at 3:00 PM SLT join us for Thrush Muffin
Who are Thrush Muffin?
Hanging out on respective ends of the earth, two girls came together in a bonding session over the dirt of humanity.
Justin Bieber fears them; his balls crawling up inside their very own shell at the thunderous sound of Frog's rabid beats, shocked to the point of abuse at the strike of Shane's guitar.
If you like the acoustic pop/rock croonings of Coldplay, you won't like them, but you should come down to see them anyway.
Channeling bands and artists from PJ Harvey to Dinosaur Jr, this is not a set for the weak at heart. Punk rock riot grrrl garage noise with a heart and soul. They're the band your grandmother complains about and shit.
Dual streaming, Shane Kirshner from UK and Walking Frog from AUS.