Lane DJs
The Lane has been blessed to be home to a number of creative DJs.
Stop by to hear a wonderful eclectic musical mix. Someone is almost always here DJing.
Derek Sienkiewicz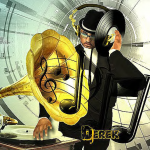 I like live music in SL and support it fully…for the times that nothing took my fancy I took to DJ'ing a bit.
Total amateur…no set times, just when and wherever.
I play Dance, Ska, Reggae, Blues, Trance, Techno, This, That, The Other and What Have You. All good fun 😀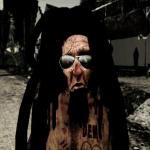 Born as a child from a furry mother and noob father, raskolnikows first experience with playing music started with the little bell on a rope in his crib. Later in life he expanded his reportoire with cow bells, a horn on his first bike and sqeezing guinea pigs. In his adult second life he likes to play different styles of music like reggae, hiphop, rock, drinking songs from Sulawesi, Eskimo Sex Music and buddhist silence. When you hear Rask DJ, you can be sure you will also smell old sweat and outdated Old Spice nearby.
Trash Deluxe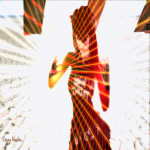 Trash literally cannot mix to save her life! Despite this handicap, and after being ejected from her first few clubs for RickRolling and throwing orbit bombs onto the dancefloor, she's somehow managed to hold down regular SL employment at places like Popscene, The Tokoloshe, The Wandering Star, The Catnip and Leilani's Beach & Dance Place, as well as playing one-off gigs at Lollygagger Lane, Innsmouth, Social Scene and the Velvet.
She digs: reggae, punk, old skool hip hop, garage rock, psychedelic, electro, industrial, acid house, jungle, Burundi, experimental/weird, Thai pop, Italo-Disco and disturbing novelty records by obscure TV personalities. And lasers, poofers and particles.
paramparamm Papp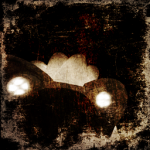 DJ?? mehh
No regular performances. Can be heard on the rare occasions when no one else is streaming on the lane, and at bigger events there. Open for invitations. :3
The hedgepig mixes drums and basses, dubs and breaks most of the time… but also electronica, industrial, downtempo and who knows what else. Rock and pop genres appear as well. Depends on the mood and/or on initial requests.
DJ Imuy Anubis
Stone age mutant DJ Imuy Anubis and his magnificent time machine takes you back and forth from the good old days in the previous century to new and excitingly fresh sounds of the future. No style will be avoided… except for opera. Sincere apologies… NOT :oþ
Barely Texan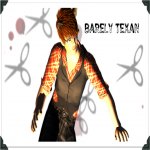 Barely Texan is a DJ specializing in alt-country/Americana and underground indie. He also loves 60's R&B, soul, punk rock and pretty much any song if it's about a train. This is Barely's second trip through SL, the first one ending in May 2007. But in May 2010, the chance to share music in the unique confines of SL brought him back to this place of pixelated mayhem. He hopes you like his tunes, of course, but playing you songs you've never heard makes his day.
Lum Kuhr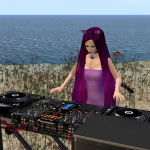 Doing live mixing and mostly oldskool rave of 90's dance.